Love & Desire ™ is a series of unusual pheromones that have been on the market for over 10 years. In 2016, a premium version of pheromones was introduced - Love & Desire Gold ™. The whole series of pheromones consists of male and female versions. Each of them has its premium version, that is Love & Desire Gold ™ and three capacities Love & Desire ™: 100ml, 50ml and 15ml.
Awards and distinctions:
CONSUMER'S LAUREL
We would like to inform you that all Sexual Health Series products have been awarded not only by a wide group of specialists dealing with the subject of intimate dietary supplements, but most of all they have been appreciated and awarded Consumer Laurel receiving the title of 'Discovery of the Year', which confirms the satisfaction of customers with the use of Sexual Health Series products, including the product Love&Desireyszne.
EROTRENDS
Love&Desire is the highest quality product. Love&Desire has been nominated for the prestigious EROtrendy Consumer Award in the "Best Product" category. The nomination is recognition and appreciation of the product by consumers. The nominations and the enormous popularity of Love&Desire shortly make them the most popular fragrance pheromones in Poland.
Packaging: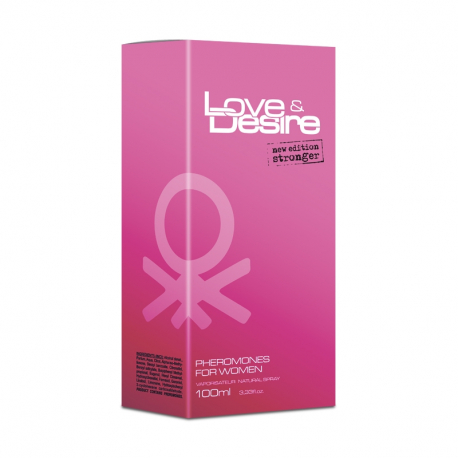 Many years of experience in the supplement and erotic industry have resulted in the creation of a unique product for men. Love&Desire is not only a series of effective pheromones but also a great fragrance.
Bearing in mind the highest conversion rates of the companies cooperating with us, we relied on proven solutions. The project was made in cooperation with a leading graphic studio in the country. The product looks exceptionally well both on the store shelf and in the photos. We have made every effort to ensure that the photos fully reflect the products offered. Each of our products has an individual EAN code.
Love&Desire series product: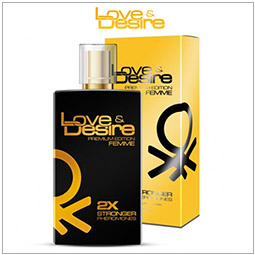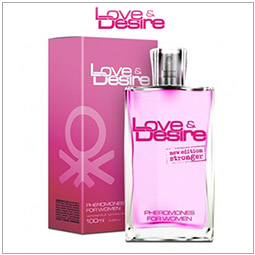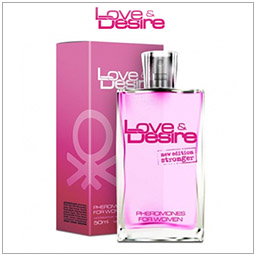 Our pheromones do not have sets consisting of different pheromones, because each of them is completely different. In addition, most have different capacities, so it is unnecessary to enter sets. After conducting retail research, we have come to the conclusion that introducing a full offer of pheromones, thereby increasing customer choice, increases the probability that a customer will complete a purchase in your store by more than 35%! We conducted the research in cooperation with several e-commerce shops.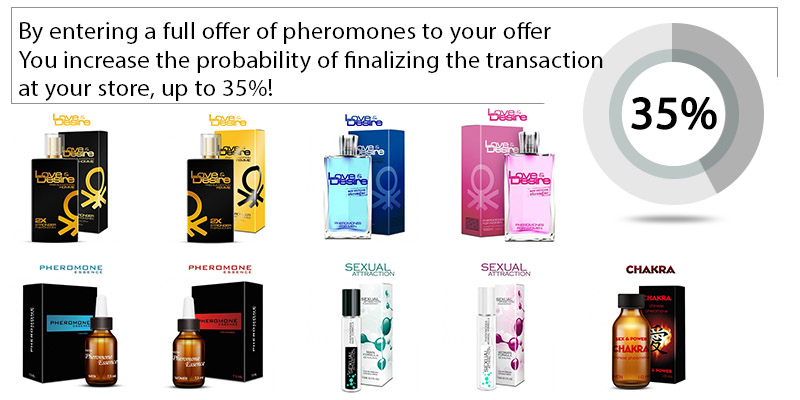 All brands of pheromones available in the Eromed warehouse are practically in unlimited quantities, we are their direct distributor. Introducing all pheromone brands will increase your turnover! Therefore, we recommend putting the kits to your offer from the very beginning!
Guarantee products 180 days!
As the only one in Europe we have introduced the possibility of return of purchased products within 180 days of receipt of the shipment. Products can be returned without giving a reason.